Where do deleted USB thumb drive files go?
What is the thumb drive? Generally speaking, the thumb drive is the USB disk widely used in our daily work and life. Thumb drive is a commonly used information storage tool in our work, study and life. It is popular with people because of its large capacity, low price, and compact portability. Therefore, thumb drive has become the information carrier of some important information for us. However, sometimes files stored on the thumb drive may get deleted by accident.
Where do deleted USB files go? It is common wisdom that files deleted from external devices such as SD card, pen drive, USB flash drive and thumb drive are deleted permanently without being put into the Recycle Bin. Thus, deleted files cannot be restored from Recycle Bin directly. How do we recover deleted files from thumb drives? At this time, you can use DiskGenius to restore lost data from USB.
You must remember not to do write operations, in case of permanent loss caused by data overwriting; then use professional software to recover lost data as soon as possible, because the shorter the data loss time is, the greater the possibility of recovery.
How can I recover deleted files from my thumb drive?
For the above reasons, we provide you with two solutions to recover lost files: one is to use data recovery software, the other is to seek the help of professional technical personnel. In general, it is recommended that you use data recovery software to recover deleted files from thumb drive, because this method is more affordable and convenient.
The step-by-step method of using data recovery software to recover files is as follows:
Step 1: Download the latest version of DiskGenius from the official website, connect the thumb drive you need to recover data to your computer, and then open DiskGenius.
Step 2: Select the drive in DiskGenius and click the "File Recovery" button.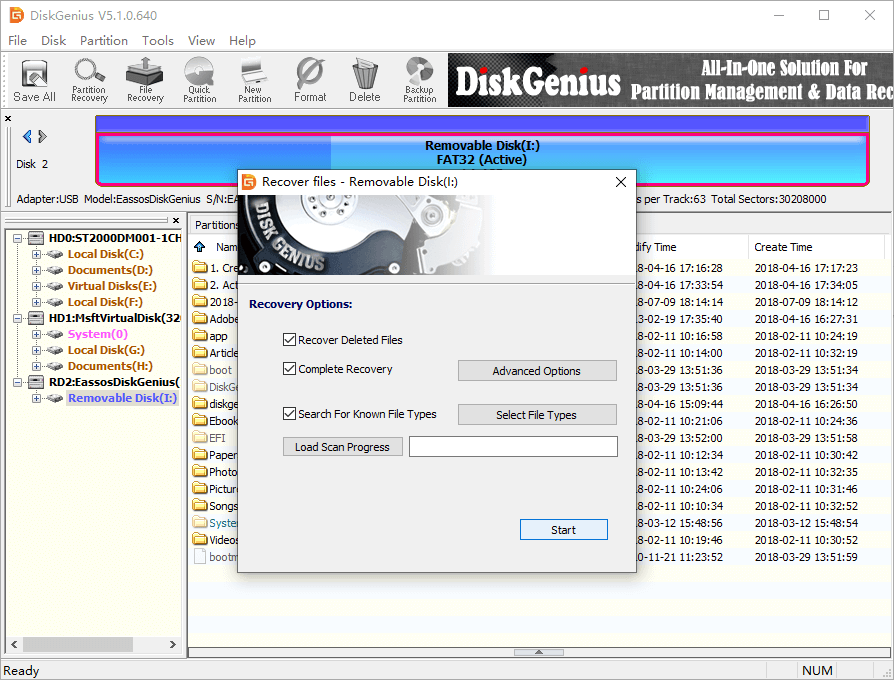 Step 3: Click the "Start" button to scan the thumb drive. Usually, it only takes a few minutes to scan a USB drive and wait patiently for the scan to finish.
Step 4: Preview the lost files to estimate the recovery result. The software will not modify the scan result, that is, the scan result is the final recovery result. Pictures, videos, audio, documents, text files, etc., can be opened by double-clicking. If the file can be previewed as shown below, the file is not damaged and can be restored normally.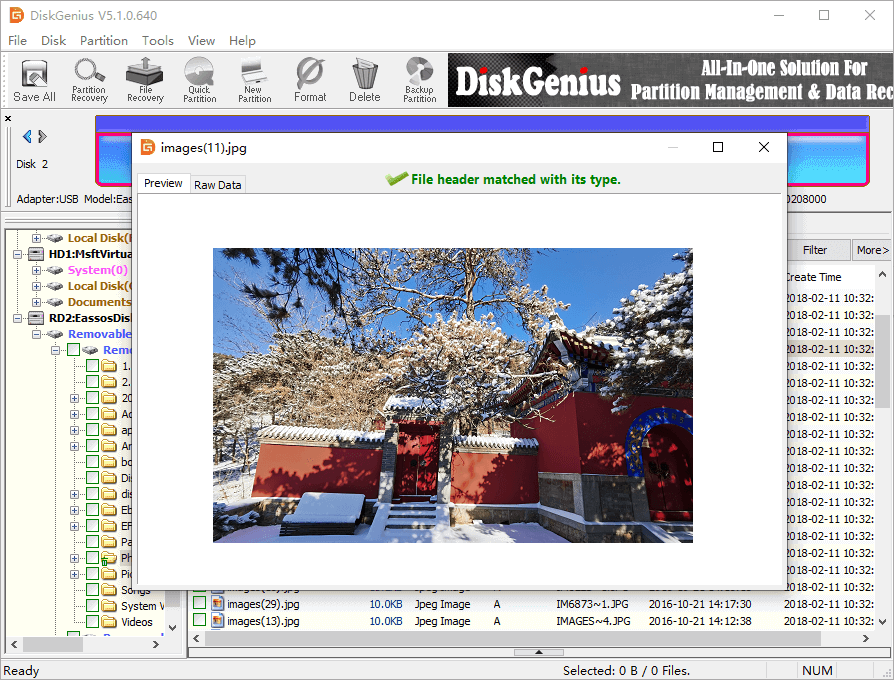 Step 5: Copy the files that need to be restored to other disks to complete the recovery of the thumb drive.
Note: Do not copy data to the drive that is recovering data.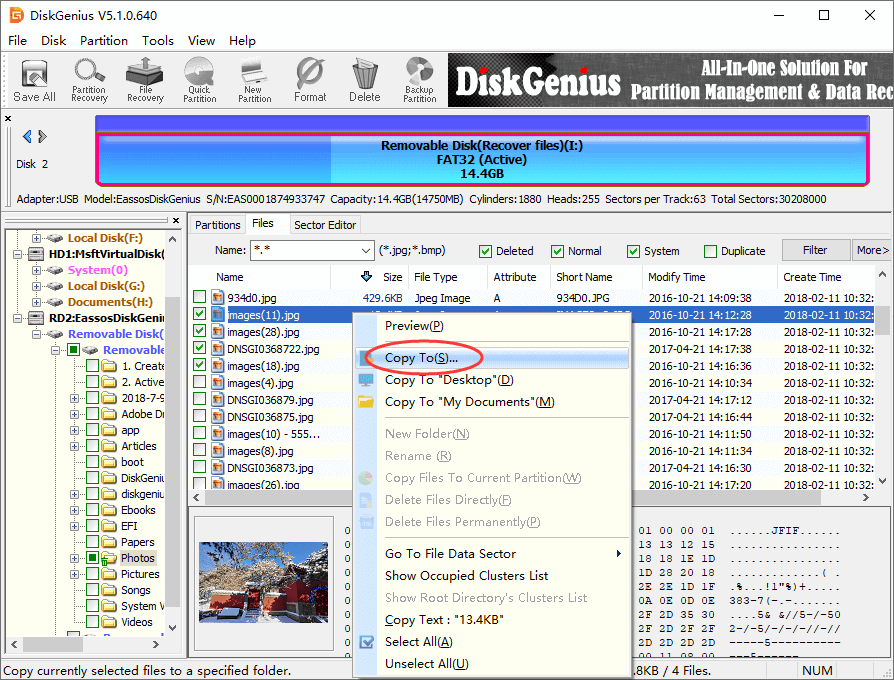 What causes thumb drive corruption?
Generally speaking, thumb drive files will not be damaged without reasons during normal use, the thumb drive will be damaged for the following reasons:
1. The thumb drive is an expansion (fake) disk, that is, the actual capacity of the thumb drive is not as large as the capacity marked. When excessive files are stored, the file data will be lost and damaged.
2. Improper use leads to thumb drive data error, such as violent plug and other bad habits, because the thumb drive may be reading and writing data at any time, suddenly pulling out will lead to data writing process error, so there is a chance to lead to thumb drive get corrupted and data loss.
3. Virus and malware. Virus or malware has the ability to damage/delete files and file system, leading to file loss or inaccessible partition.
To Sum Up
The above is about how to recover deleted and lost files from thumb drives with DiskGenius. Moreover, we discussed other causes of thumb drive file loss, thus we can take some measures to prevent the loss of thumb drive file, such as regular anti-virus, backup important files, safely eject USB devices each time prior to removing it from computer, etc., all of these will help us protect our data and prolong the lifespan of the drive.
Related Articles