How can I recover deleted photos from pen drive?
The pen drive is a portable storage space device that meets your storage needs. Of course, in the past, these devices could not hold more than 100MB, but now, as technology has advanced, it has become more complex, and a pen drive can easily store 120GB or more. Most impressively, you don't need a big, hard-to-carry external hard drive - you can store this information on a piece of plastic smaller than your thumbnail.
In today's data-inflated society, everything cannot be separated from data. So almost everyone has a handheld storage device to store huge amounts of data. The pen drive is the choice of most people because of its convenience advantage. However, due to a variety of accidents, the problem of data loss on the pen drive happens from time to time. Especially at present people use pen drive is mostly used to save precious photos. What to do if important photos get deleted from pen drive by accident? No worries, this article will show you how to recover deleted photos and other data from pen drive.
The Step-by-Step Guide: Recover Pen Drive Photos Using Data Recovery Software DiskGenius
DiskGenius is powerful data recovery software, and it supports pen drive recovery and deleted photo recovery. In addition to photo recovery, DiskGenius can perform a variety of other data recovery tasks, such as, recover lost partitions, SD card data recovery, RAW partition recovery, RAID data recovery, virtual machine data recovery, Linux partition recovery, etc. Now follow these steps to get back deleted photos.
Step 1. Download and run DiskGenius, connect the pen drive you need to recover photos to your computer.
Step 2. Select the pen drive and click the File Recovery button on the toolbar. Then click Start to search for the missing photos.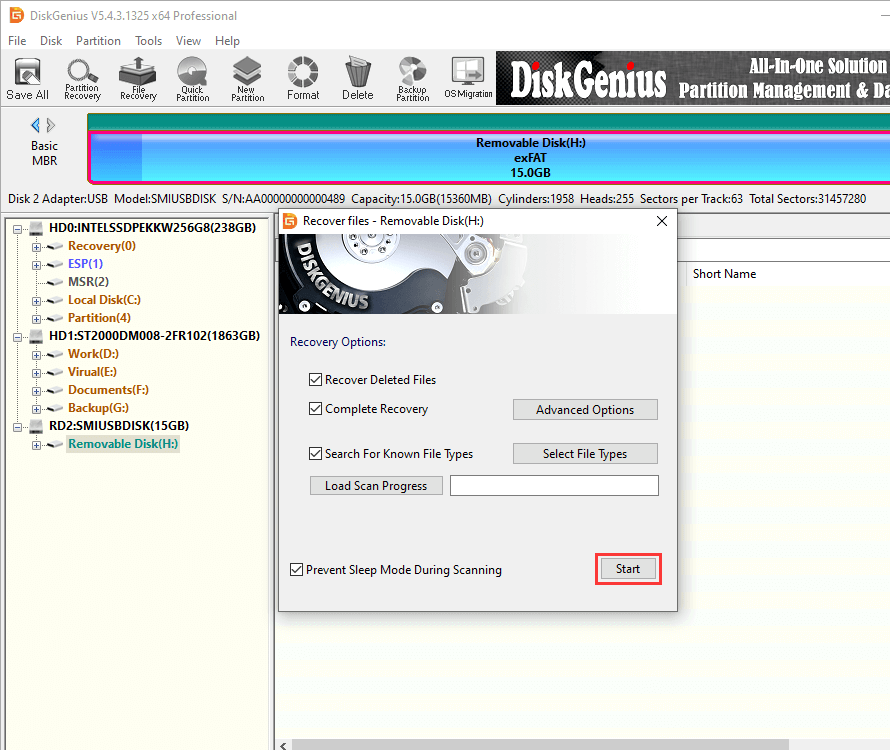 DiskGenius is scanning the partition: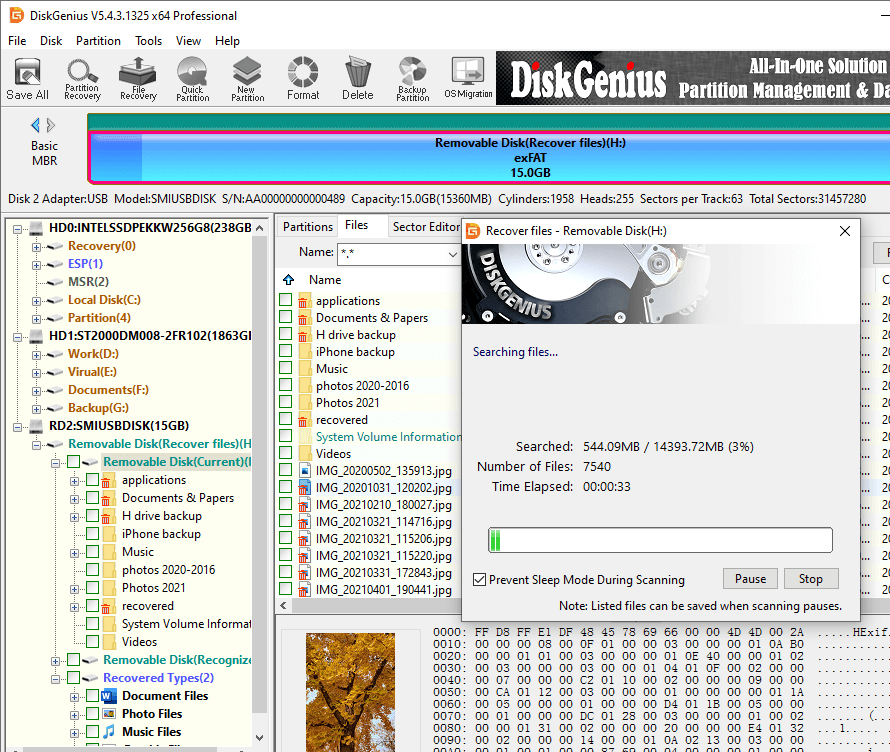 Step 3. Preview lost photos to estimate recovery results.
The software will not make changes to the scan result, that is, the scan result shows what you will recover in the end. If the photo preview is shown as the image below, the photo is not damaged and can be restored normally.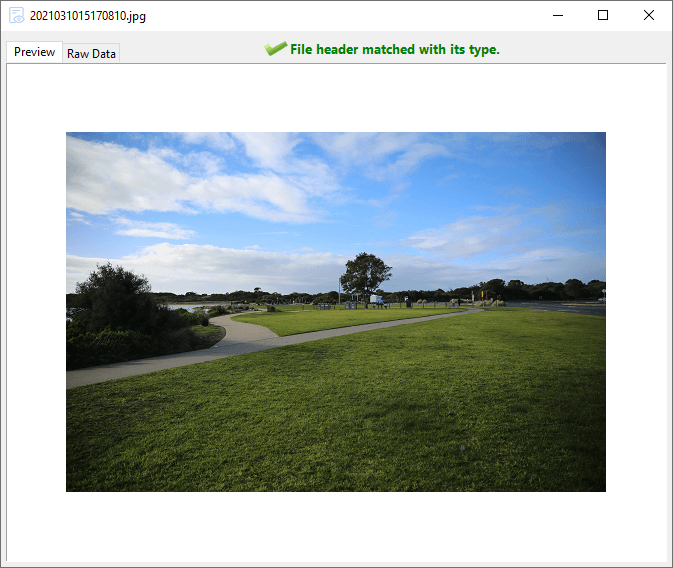 Step 4. Copy photos to a different location.
Select photos you want to recover > right-click selected photos and choose Copy To > specify a location for recovered data.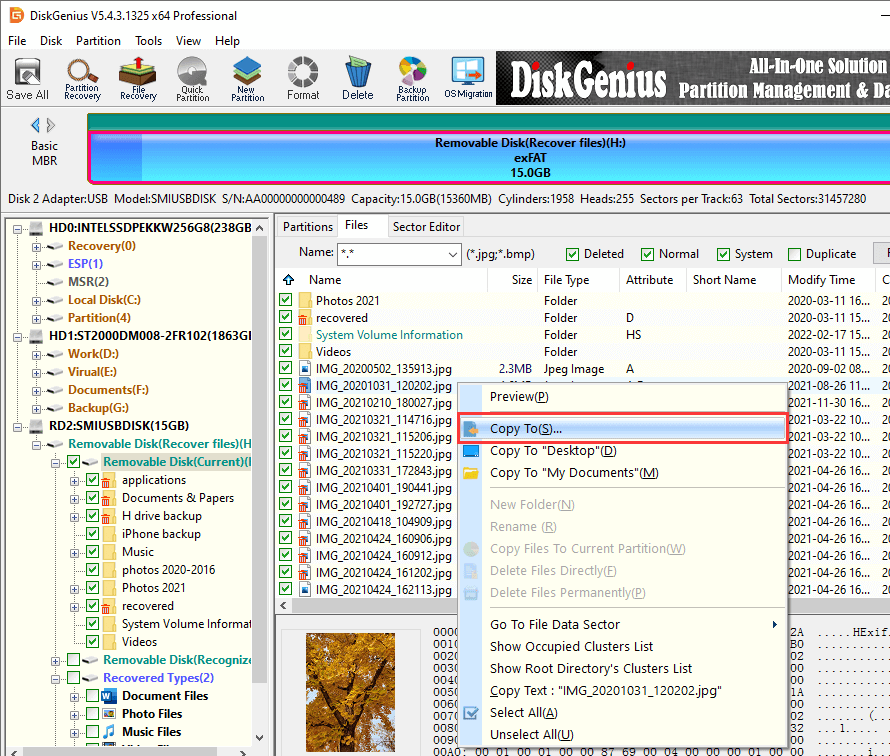 Reminder
1. Try to keep backups of important photos.
2. Download effective antivirus software to remove the virus.
3. After losing any data from it, do not add any new data to your pen drive.
What causes the loss of photos from pen drive?
The pen drive is improperly ejected from the system.
Data loss due to virus attacks or malware.
Inadvertently deleted photos from the pen drive.
File system gets corrupted and becomes RAW.
The pen drive may have been formatted accidentally, and all data has been deleted.
Bad sectors or physical damage.
Related Pages