Can formatted photos and files be recovered from SD card?
Above all, SD cards play an extremely important role in our daily life. However, the SD card formatting process will quickly erase the data on the card, and if the data is not backed up, then the next thing you face is data loss. Formatting is one of the most common reasons for data loss on SD cards. This is because users often do formatting operations intentionally or unintentionally when using an SD card. For example, some users take the initiative to format an SD card to clear data, clean up potential virus threats, fix partition errors, change file system types, etc. And some users just format SD card by accident, such as SD card prompts it is not formatted, or format the wrong partition, etc.
After the SD card is formatted, will the photos we saved with precious memories disappear? Absolutely not. So how to deal with the formatted SD card in order to recover lost photos? If you've successfully taken regular SD card backups, retrieving your photos is a breeze. Because data backup is the best manual way to save your precious photos from a formatted SD card. The method is simple and practical. But if you forget to back up the pictures. Relax, here for you to provide very practical and effective photo recovery software - Eassos Recovery Free.
Free download photos recovery freeware to get back deleted or lost photos
Eassos Recovery Free is developed by Eassos, specializing in the recovery of photos and a variety of image format. Based on DiskGenius photo recovery kernel, the recovery result is great, and it is easy to use.
It supports a variety of data recovery modes, flexible for all kinds of data loss issues, whether it is because of accidental deletion or formatting, or other reasons for the loss of your photos, you can use Eassos Recovery Free to search for lost data.
It supports IDE, SCSI, SATA, RAID disk, and all kinds of USB drive, digital camera memory card, mobile phone memory card.
It also supports FAT12 / FAT16 / FAT32 / exFAT / NTFS file systems.
It is the free edition of Eassos Recovery, and you can recover 1 GB amount of lost data with it. If you are satisfied with the recovery result, you can upgrade it to the Full edition to remove the limit.
Here are the steps to recover lost photos from formatted SD card
Step 1: Connect the formatted SD card to your computer via a card reader.
Step 2: Install and launch the free SD card photo recovery software Eassos Recovery Free.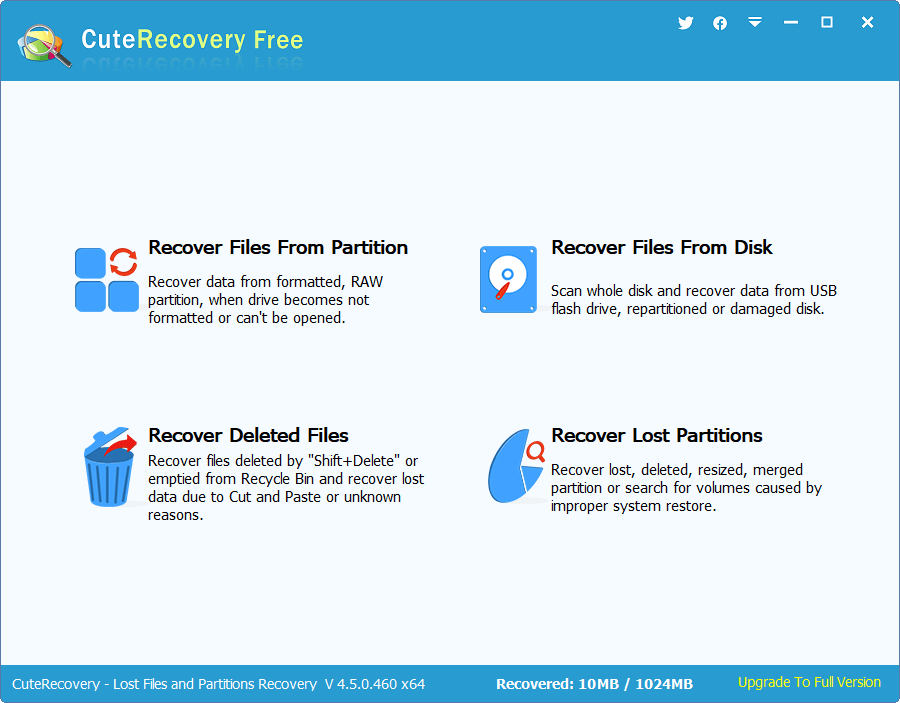 Step 3: Select the right recovery mode.
There are four options on the main interface, and each option can copy with different data loss issues. To recover formatted SD card data, it is recommended to choose Recover Files From Partition or Recover Files From Disk.
Step 4: Select the formatted SD card from which you want to restore lost photos and click Next button to start scanning process.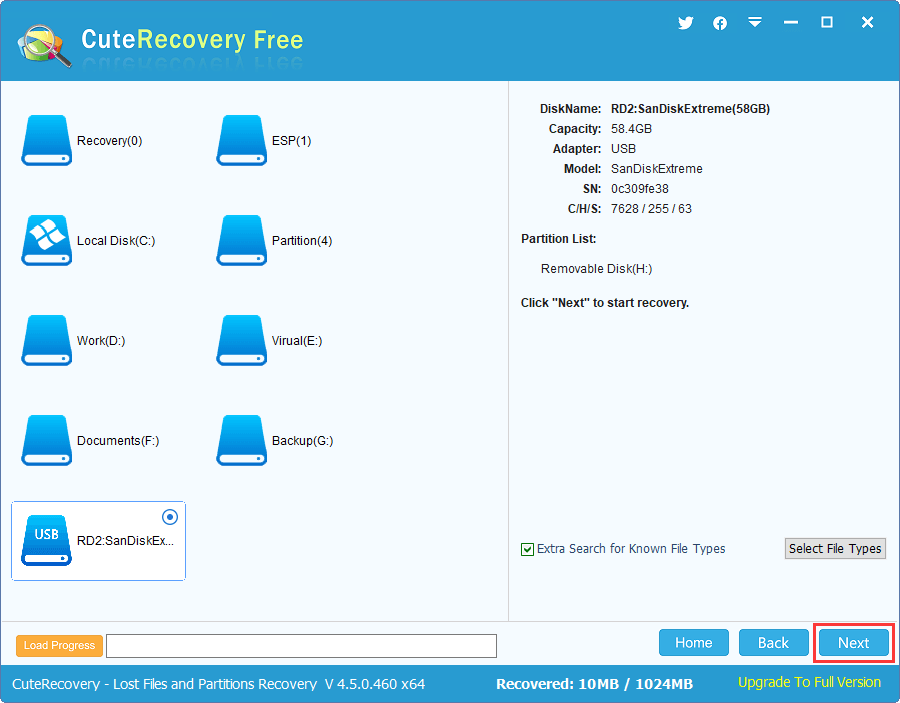 Step 5: Filter, find, and preview photos.
File preview function is available for this free recovery software, which helps you to estimate final recovery result easily. Double-click a photo and you can view its content with original quality.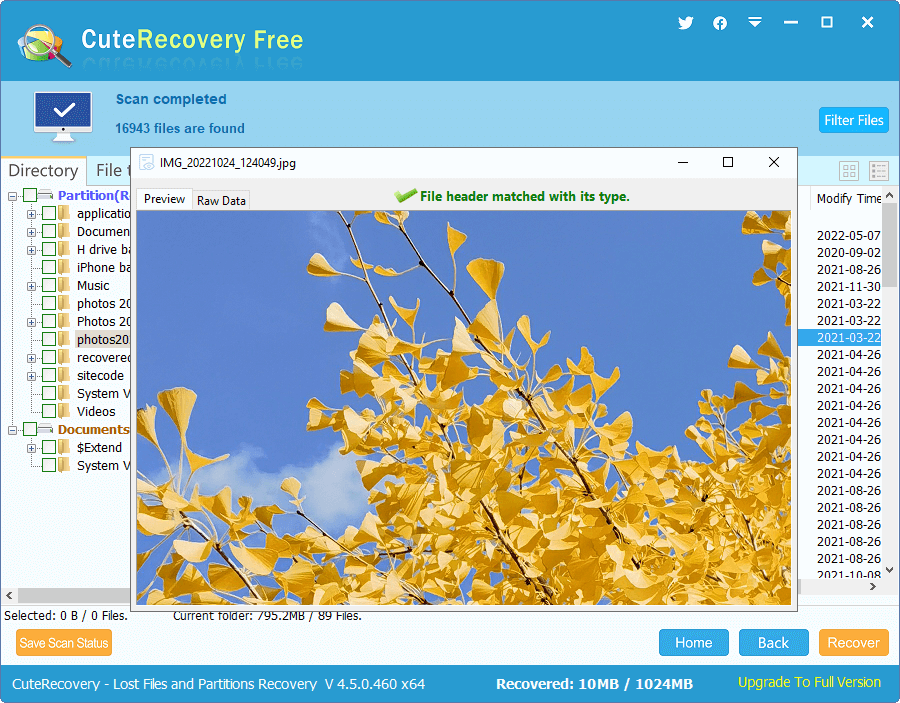 Step 6: Copy photos you want to restore.
Select photos and other files you want to restore and click Recover button. Then you can set a location to store recovered data.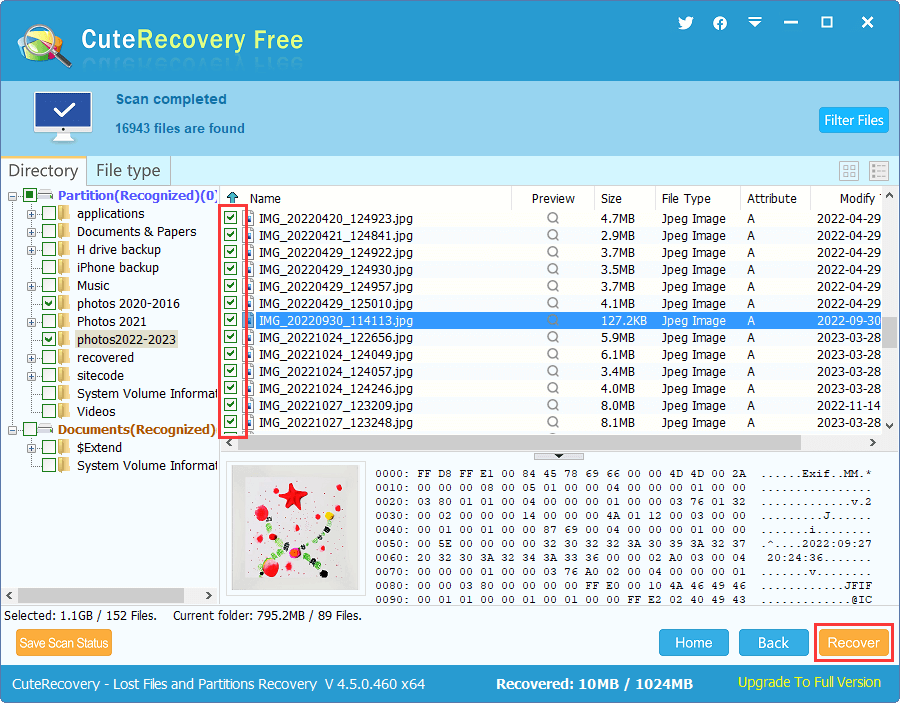 After completing the above steps, you will find that the lost photos have been recovered. The whole process is quick and easy, and the result will be very satisfying.
Further reading on SD cards
SD memory card is a new generation of memory device based on semiconductor flash memory device. It is widely used in portable devices, such as digital cameras, tablet computers and multimedia players, due to its small size, fast data transmission speed, hot pluggable and other excellent characteristics.
The structure of SD card can guarantee the security of digital file transfer, and it is easy to be formatted to different file system types, so it is widely used by various product. Multimedia files such as music and movies can be easily saved to the SD card. Currently, there are many SD card brands on the market, such as SanDisk, Kingmax, Panasonic and Kingston. As a new type of storage device, SD card has the following characteristics:
High storage capacity, the most commonly used capacity: 8GB, 16GB, 32GB, 64GB, 128GB, 256GB, etc.
Built-in encryption technology, adapting to the SDMI protocol based work copyright protection function.
High speed data transmission: Maximum read/write rate is 100MB/s.
Light and small size, easy to carry, with a strong impact resistance.
Conclusion
In work and life, we should use SD card correctly, in order to avoid unexpected problems resulting in SD card formatting. Make it a habit to back up important photos and data frequently to avoid damage. Even if the SD card is formatted and there is no backup, we can also restore the photos through Eassos Recovery Free.
More Articles