Reasons of reinstalling Windows
There are many reasons to reinstall a new Windows operating system. After reinstalling Windows 10, for example, you can remove viruses or malicious software to prevent it from taking over your programs and fix system-related problems on your computer. In addition, reinstalling Windows also provides a fresh start to speed up your computer. In addition to the above advantages, reinstalling Windows may be necessary in certain situations.
Windows system files or boot files are deleted or corrupted
Windows registry corrupted
Hardware failure crashes Windows
Virus infection causes Windows system to malfunction
Windows installed a bad program
Windows system upgrade
Windows installation is interrupted
The computer screen is blue
Installing or uninstalling the software program causes startup problems
Two ways of recovering deleted files after installing Windows 10
Method #1: Recover lost data with Windows Backup File History
If you have a backup, you can recover it using the file history option. Otherwise, you should consider a good data recovery tool. Let's look at how you can use file history to recover data. The following step-by-step guide is designed to help you.
Step 1. Open "Settings" and select "Update & Security".
Step 2. Find the "Backup" option to locate your backup.
Step 3. Under "Back up using File History", choose "More options".
Step 4. Scroll down to the "Related settings" section, choose "Restore files from a current backup".
Step 5. Look for the file you need, then use the arrows to see all its versions.
Step 6. When you find the version you want, select "Restore" to save it in its original location.
To save it in a different place, right-click "Restore" > "Restore to", and then choose a new location.
Method #2: Recover deleted files with data recovery tool DiskGenius
DiskGenius has powerful data recovery function. The file recovery function is suitable for recovering deleted, lost or formatted files from hard disk, external hard disk, USB flash disk, virtual disk, memory card, RAID and other storage devices. It also supports data recovery from RAW partitions and restore deleted/lost partitions.
If you want to recover deleted data after installing Windows 10, please follow steps below:
Step 1. Download the latest version of DiskGenius and run it. Select the drive where you want to restore files, and then click the "File Recovery" button on the toolbar. After clicking the "Start" button, the software starts to search for lost data.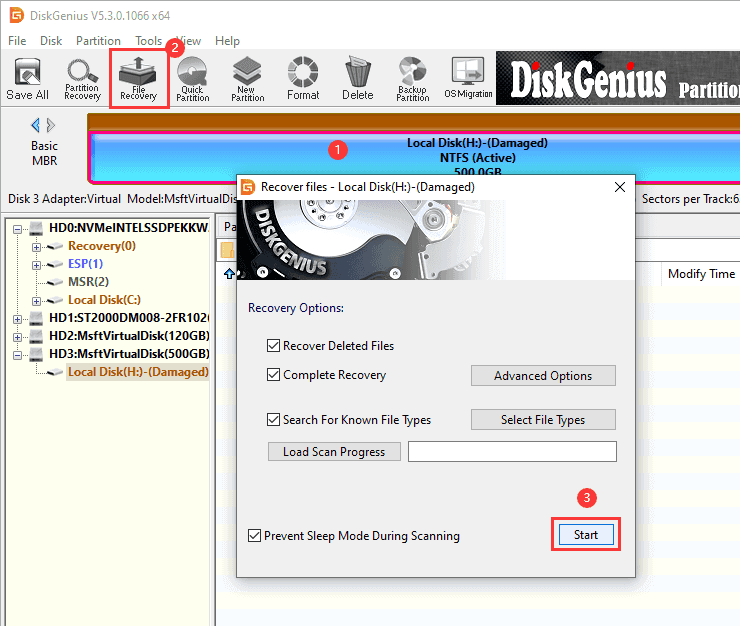 DiskGenius will scan the partition in a short time, as shown in the figure below: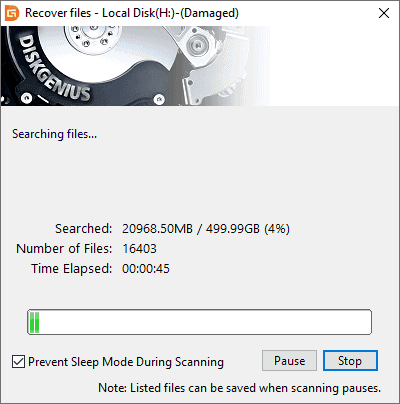 Step 2. When the search is complete, the restore file dialog box closes automatically. The main interface of the program will display the searched files. There is a check box in front of each lost file or folder, and a check box is added to the items in the folder hierarchy on the left.
For files and folders that lose upper directories, the program puts them into a folder called "Orphaned Files". If you can't find files in their original location, you can try to find them in the Orphaned Files folder. Don't forget this folder when searching for files after recovery. The important files that are likely to be recovered are here.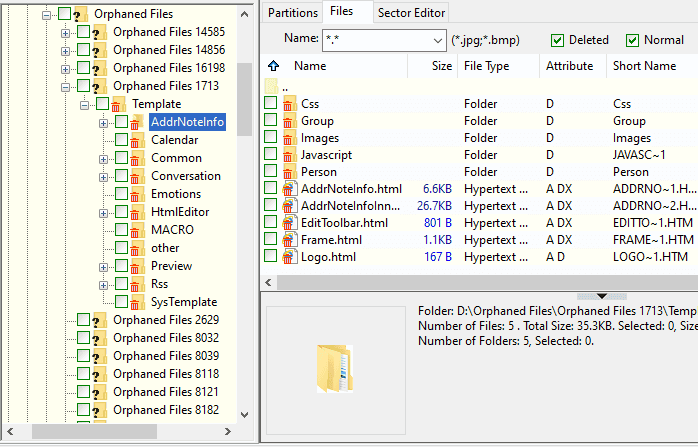 You can also view files listed under recovery types. The files listed under "Recovered Types" are found by depth scanning and named by numbers. You can use the file preview (double-click the file preview) to determine if you need to restore them.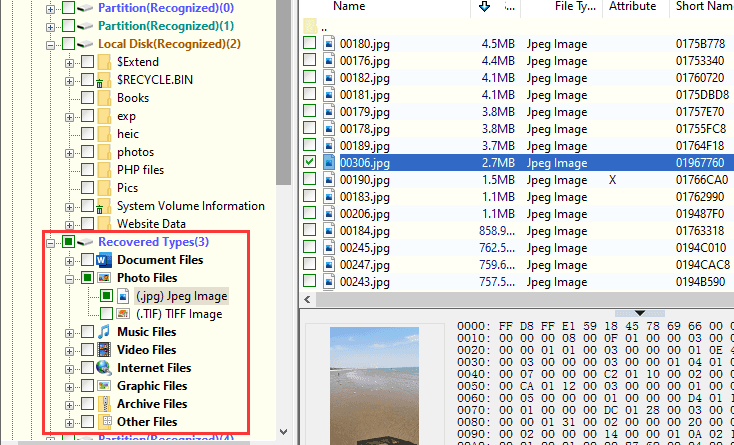 In the scanned interface, there might be red or green recycle bin marks. The red delete flag indicates that the file or folder has been deleted, and the green indicates that the folder contains deleted files or folders. As shown in the figure below: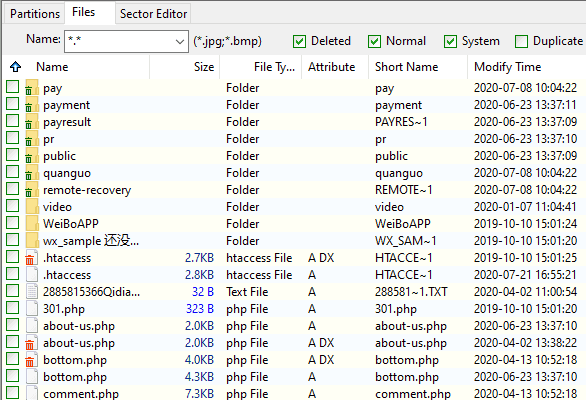 Step 3. Preview files and check whether lost files are damaged.
Double click the listed file to view the contents of the file. If files can be previewed without errors, they can be recovered successfully in the end.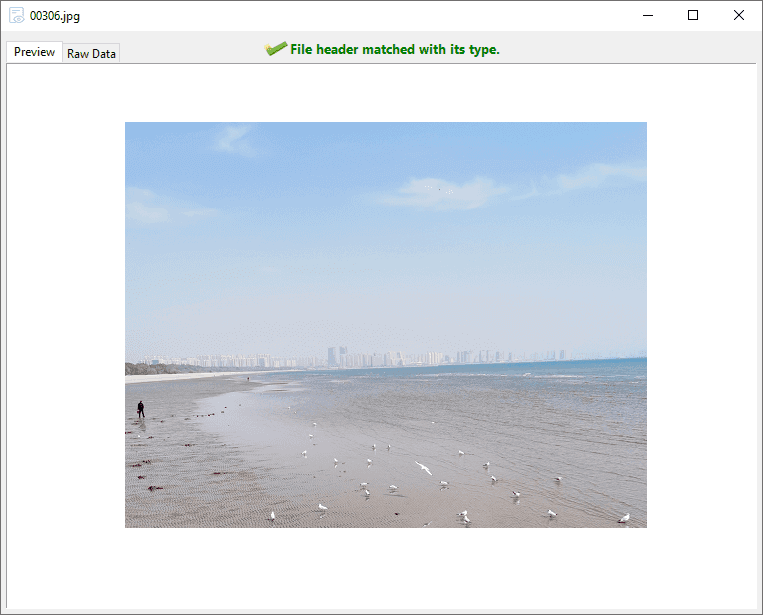 Step 4. Copy files to another safe location. Select required files and folders > right click the selected data and select "Copy To" > to specify the location of the recovered data.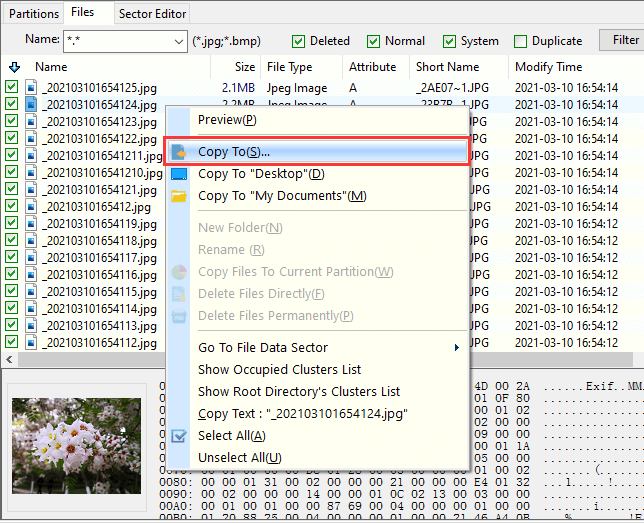 Conclusion
After reinstalling Windows 10, files may not be permanently deleted. As a result, lost files can still be recovered, and files deleted from Windows can be recovered using free methods, including using Windows backup files in the file history, as described in this article, or using more convenient and faster data recovery software to undelete files.
Also read