This function can help you restore the disk image file to either original or other storage devices that have enough space to receive the data in the image file.
Step 1. Right-click the destination disk where you want to restore the disk image file, and choose "Restore Image File To Disk"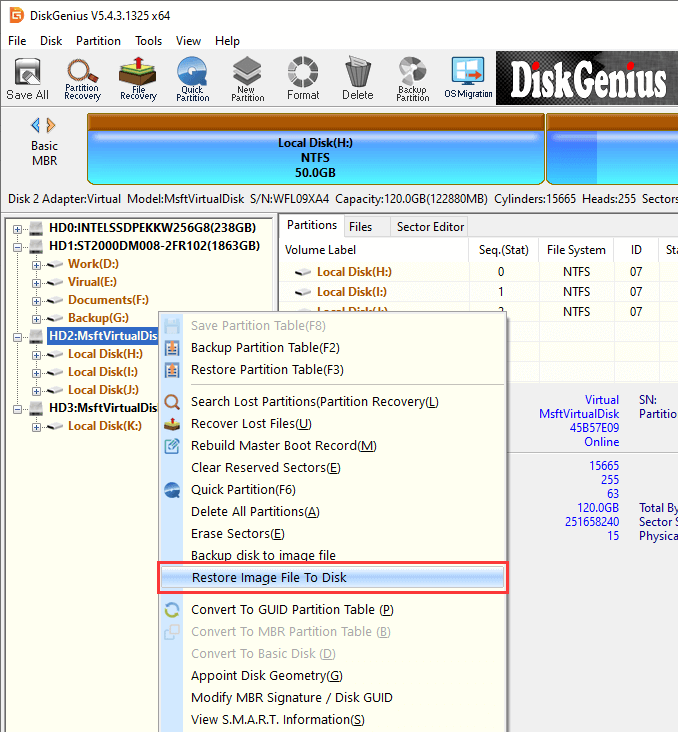 Step 2. Select the backup image file and click "Open" button.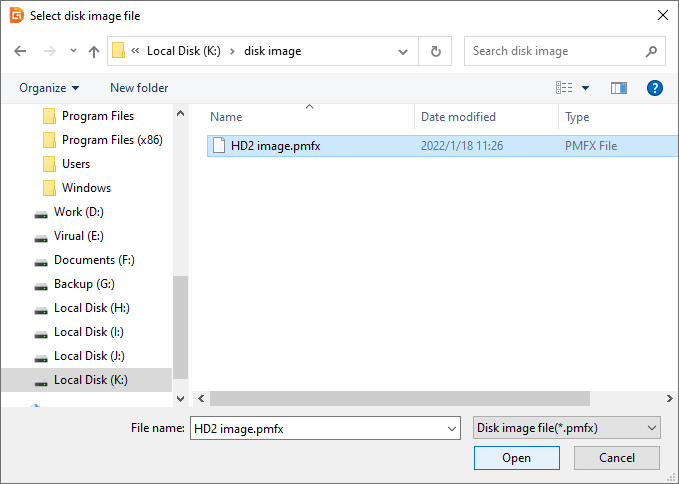 Step 3. View information on the panel and click "Start" button.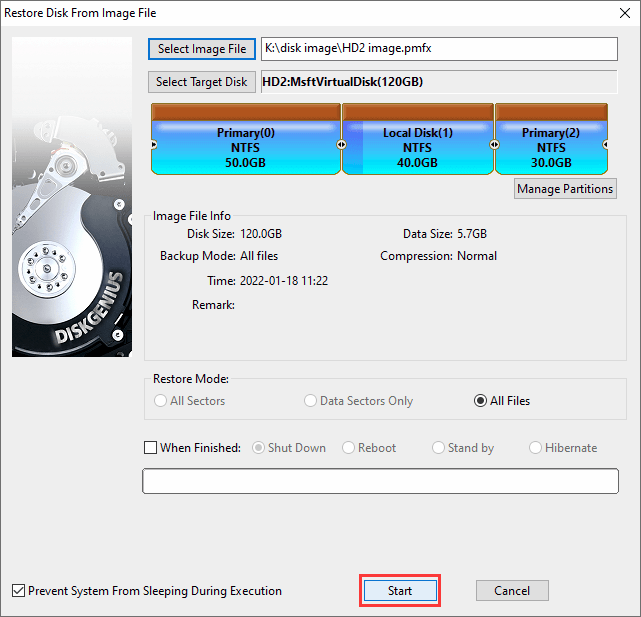 Warning: All files and partitions on the destination disk will be overwritten. Back up any data you want to keep before restoring the disk. Click "OK" button to start restoring the disk image.

Step 4. DiskGenius is restoring data from the image file to the selected disk. Click "Complete" button when the disk image is restored successfully.