It is known to most Windows users that when a file gets deleted from computer, it is not completely removed from disk and can be recovered by data recovery software. Deleted files are not truly gone and they stay on hard drive before they get overwritten by new data. If you want to completely wipe out deleted files and make them unrecoverable, you can erase free space. This feature only wipes free disk space and leaves existing files intact.
Step 1. Right-click the partition you want to wipe recoverable data and select "Erase Free Space".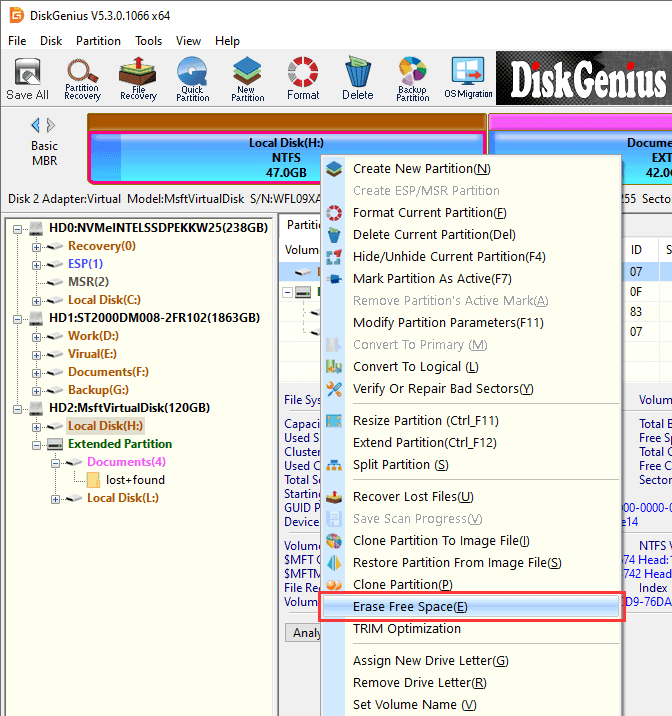 Step 2. Click Erase button after making sure you've chosen correct partition, and DiskGenius starts to wipe free disk space.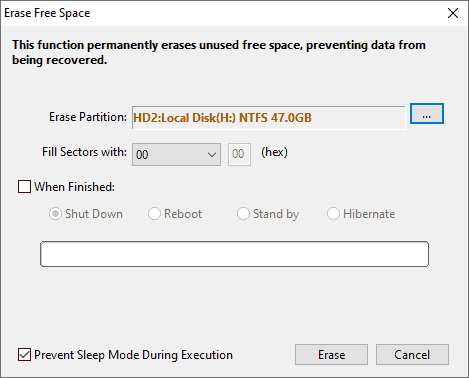 Step 3. Click "Complete" button when it's done.