DiskGenius can help you add unallocated or free disk space to any existing partition without losing data. Unallocated disk space can be added to partition no matter whether it is adjacent to the free space.
Step 1. Locate and right-click on free disk space and select Allocate Free Space To option. Then you can choose the partition to which you want to add the free space.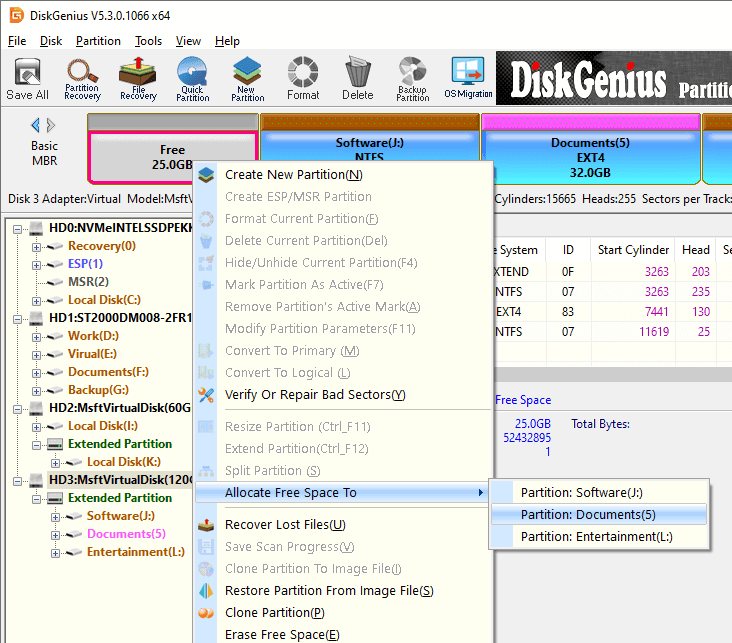 Step 2. DiskGenius shows operations to be done and things you should note. Click Yes and it starts to move disk space to specified partition.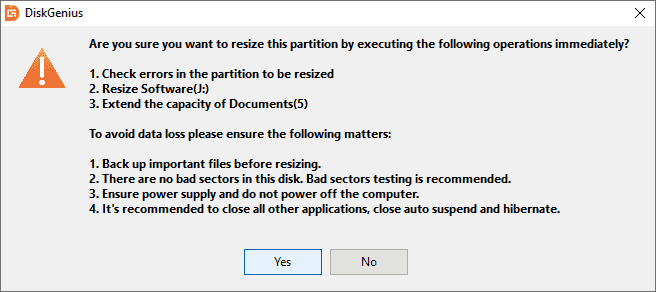 Step 3. Wait for the process to complete and click Complete when the process is done.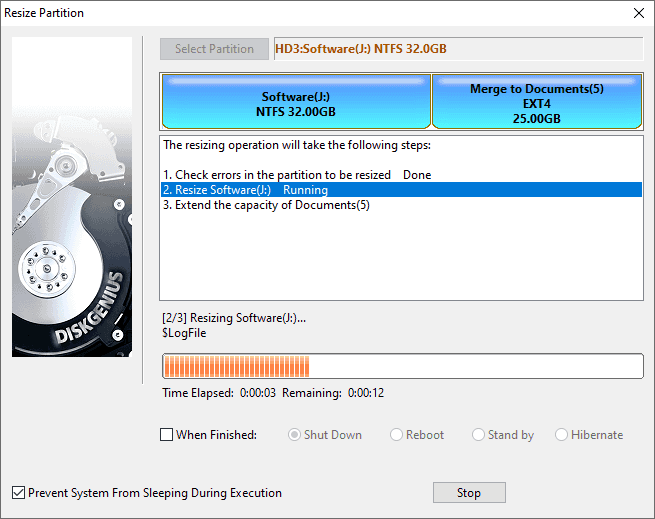 Note:
If the partition resizing process involves operating system, DiskGenius will prompts to enter DiskGenius WinPE edition to complete the task. If your computer cannot boot to DiskGenius WinPE edition directly, you can create a bootable USB disk to boot computer.
Please do not access the partition being resized in case of any unexpected issues.
The resizing process may take long time if there are too many files on the partition. In that case, you can set operations after resizing finishes.
Partition resizing may fail to complete or even cause data loss due to hard drive or partition errors, bad sectors, sudden power failure or system errors. Thus resizing partition is a risky action to some extent and data backup is necessary.