File preview is available either during or after scanning, and DiskGenius supports to preview text files, pictures, Microsoft Office documents, videos, audios, etc., so that users can make sure whether lost files can be recovered correctly in advance.
Step 1. Select a file listed under "Files" tab, and you can view the thumbnail of the file.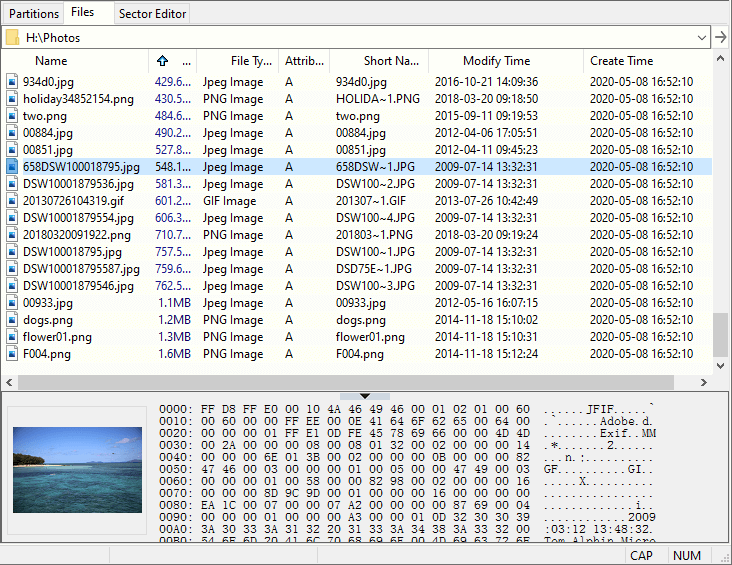 Step 2. Double click the file to open the file preview dialog which shows the file content.