DiskGenius supports to unlock BitLocker drives with password, recovery key or BEK file, and it can unlock BitLocker encrypted drive on computers whose system does not support BitLocker, such as Windows 10/8/7 Home edition, Windows XP and WinPE.
Step 1. Select the BitLocker drive you want to unlock and click Partition > BitLocker Management > Unlock.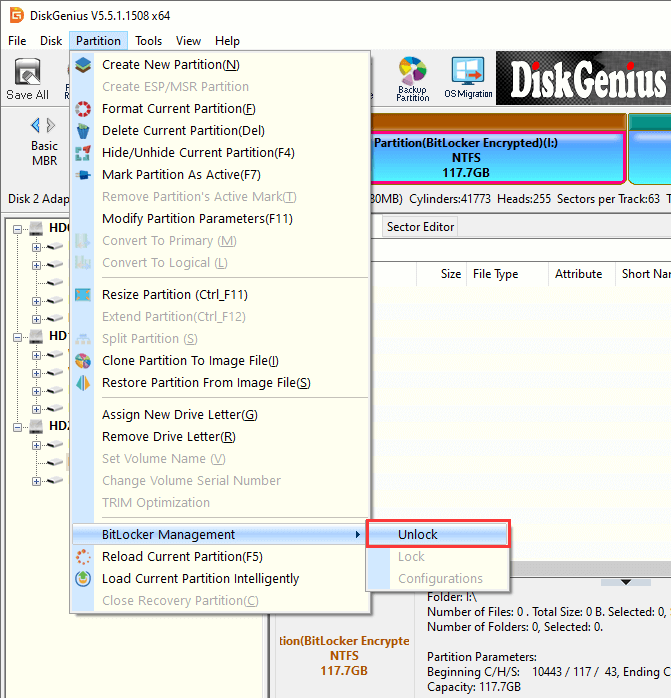 Step 2. On the pop-up window, you can provide password, recovery key or BEK file to unlock the drive.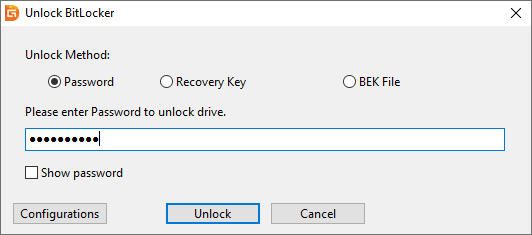 Once the drive gets unlocked, you can view files in the software or copy files to a different partition.